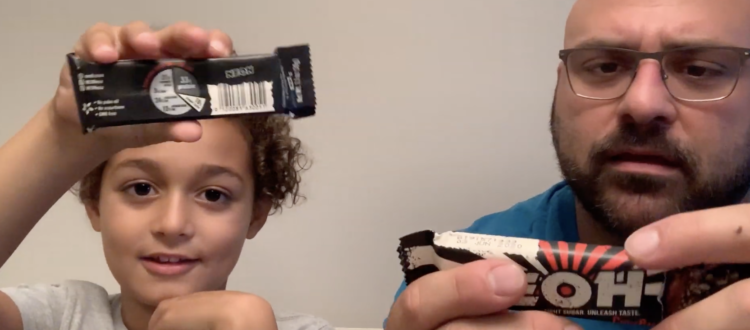 Looking for a new and healthy bar?
This is worth trying for sure!
According to Neoh,
"The recommended daily value of protein is 15-20% of your daily calorie intake. Considering 2,400 daily recommended calories, that means 480 calories from protein. However, most nutritional products, drinks included, have a lot of empty carbs which means that most people don't even consume half of their recommended amount of protein each day.
Salt, sugar, and fat
Those three are the biggest problems in our diet nowadays. Some fats are bad, but polyunsaturated fats positively affect our cardiovascular system. Close to half of all fats in a NEOH bar are unsaturated fats.
NEOH HAS:
Only 1g of sugar
Whey & soy protein (reduces cholesterol, builds muscle, reduces blood sugar and blood pressure, reduces inflammation)
Pea protein (builds muscle, fights heart disease)
Inulin (improves digestive health, mineral absorption, and bone health)
Cocoa powder (antioxidant, boosts mood and libido)
Low glycemic index
Sustainable production
Kosher & Halal ingredients
NEOH IS:
Alkaline
Low in fats
Tooth friendly (supports remineralization thanks to Xylitol)
NEOH does NOT have:
Nuts
GMOs
Aspartame
Palm oil
How we sweeten:
We use a unique blend of three sweeteners.
Erythritol
A natural sweetener found in pears and grapes that is 60-80% as sweet as sugar. It is almost non-caloric, does not affect blood sugar, and does not cause tooth decay.
Xylitol
Another natural sweetener found in many fruits and vegetables that is just as sweet as sugar. Xylitol can be extracted from berries, oats, and mushrooms, and it's effective in inducing remineralization of deeper layers of demineralized enamel, promoting tooth health.
Maltitol
It has nearly identical properties to sugar but is only half as caloric, does not promote tooth decay, and has a lesser effect on blood sugar."
OUR REVIEW:
The taste was actually really good! It's similar to a Crunch bar if those are even around anymore.
A 12-bar box on Amazon is just $25. Although I'd prefer a bit more protein, I definitely would say for $2.08/bar, this is a great alternative for when you're on the go or looking to cease a sugar craving.